Overview of Adria's Coaching Process
Phase 1 - Setting the Foundation
We will determine your desired outcomes (improved relationships, leadership skills, empowering others, effective decision making etc...) and examine where you are now in relation to these goals.

It is in this stage that we complete a detailed assessment which is helpful to guide your coaching journey (e.g. Tilt 365). Since everyone learns differently we will discuss your learning style, organizational parameters and personal preferences as well. It is in this phase that we will look closely at your team, organizational culture and systems. Lastly we will determine how we will measure your progress and success.
Phase II - Ongoing Coaching
We will align on an action-reflection-learning process to increase self awareness and review your original assessment to refine original goals. We will incorporate this information into a self-directed action plan. A variety of coaching tools will be incorporated that will increase your capacity for change and allow you to practice new behaviors in the safety of a coaching partnership.
Phase III - Assessing Progress
Routinely we will re-visit the baseline measures for success and key performance indicators. This is a time of reflection, learning and behavioral results. Together we will determine any additional learning and coaching that may be needed to support your desired outcomes.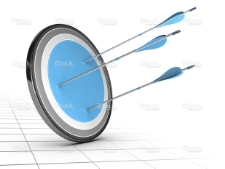 Phase IV - Completion
We will reflect on your entire coaching journey and acknowledge yourself for the learning and growth you have accomplished. Together we will determine what is "next" and you will be supported with this process.
I BELIEVE THAT THE WAY TO CHANGE THE CULTURE IS TO CHANGE THE PEOPLE BY ENGAGING BOTH MIND AND SPIRIT IN A CO-CREATIVE LEARNING PROCESS
-Adria Trowhill