Transform Yourself or Your Organization, or Both.
How can coaching help you?
"Underlying issues that might otherwise be roadblocks are uncovered in a safe environment - it is a deep learning process."
— Adria Trowhill
ASSESSMENT TOOL ADRIA USES
TILT 365 is an assessment tool that shows teams and leaders the ways in which they tilt to adapt to different situations (it's not about which personality type you are: it's about self knowledge). Working with a coach, you can quiet your inner critic and strengthen your self-awareness. This is very different than other different traditional personality assessments. People are not "types" but instead, "tilt" to adapt to different situations. Context is the key.

The True Tilt Profile and the Tilt 365 Positive Influence Predictor reveal why you and the other members of your team show up the way they do. This is very different than traditional personality assessments. You will learn you are not a "type" but instead the ways in which you "tilt" to adapt to different situations.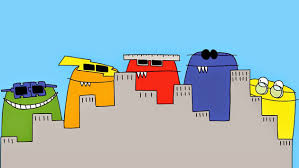 What's your TILT? Discover the hidden power of self-knowledge. TILT 365 will help you break through your own self-imposed glass ceiling by quieting your inner critic and strengthening your self-concept.